Gourmet Chocolate Fountains are perfect for any event or celebration.
Below is a list of our most popular events. Don't worry if you can't find your event type. We have been providing fountains since 2001 and have catered every type of event you can imagine.
Chances are we have done it before.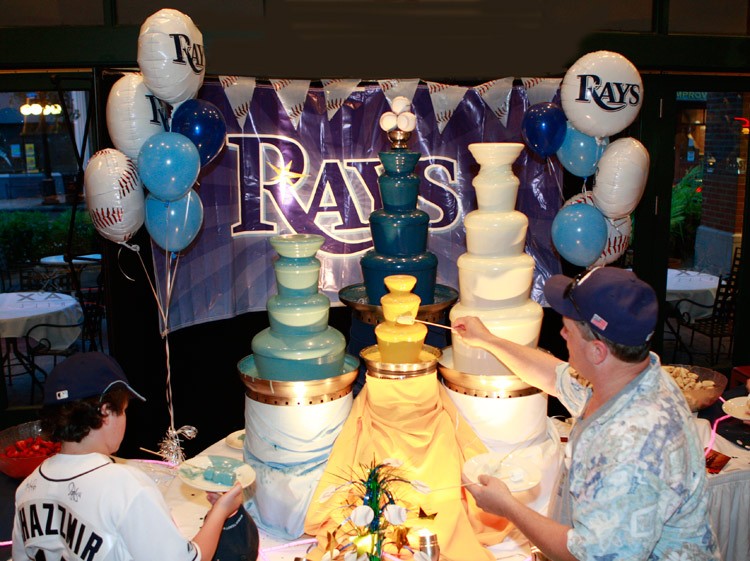 College Football Parties
Superbowl Parties
Championship Celebrations
Luxury Suite Service
Buccaneers Games
Rays Games
Lightning Games
Employee Retirement
Teacher Appreciation
Promotion
Networking Event
Trade Show
Company Parties
Staff Meeting
Lunch Party
Conference or Seminar
Nurses Day